Reed, Ashford Table Loom 24″/61cm – 6 DPI
FREE SHIPPING within Canada! Canadian orders only. We have this item shipped directly from the Ashford Canada warehouse, generally within one or two business days. We do not usually stock this at our store.
6 DPI stainless steel reed for the 24″/61cm Ashford Table Loom.
PRODUCT of SWEDEN
10 in stock
Related products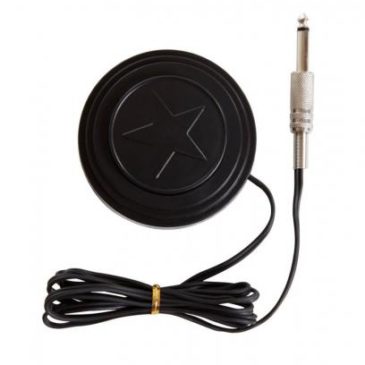 Ashford E-spinner Foot Controller
Canadian Shipping only.
On/Off foot control for Ashford Electronic Spinners. This controls the power but does not adjust the speed. Does not fit the original E-spinner 1 and only fits E-spinner 2 models with the plugin thingy on the wheel. See below. PLEASE NOTE the new E-spinner 3 INCLUDES this foot controller already.
The e-Spinner foot control allows you to start and stop spinning without using your hands. Simply tap to turn on your e-Spinner and tap to turn off.
NOTE: For all e-Spinners manufactured after January 2016 that include the foot switch plug option on the power panel. Older e-Spinners do not have this feature.
PRODUCT of NEW ZEALAND
$

32.00
Read more