View cart
"Ashford Boat Shuttle – 14″/35cm" has been added to your cart.
Ashford Heddle Hook – double-ended nylon
Makes threading your rigid heddle or table loom easy and convenient. Made from strong but flexible acetal nylon.
PRODUCT of NEW ZEALAND
13 in stock
Related products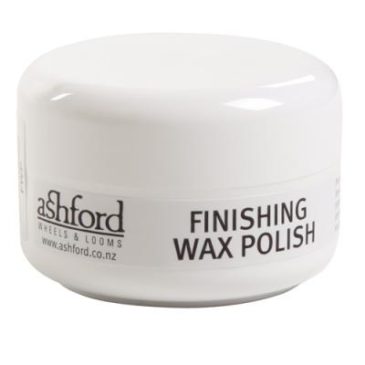 Ashford Finishing Wax Polish – 75g
Canadian Shipping only.
Preserve, protect, and enhance wheels, looms, and all your craft accessories with this quick and easy-to-apply environmentally-friendly, low-gloss finishing wax polish.
Made from beeswax and tree oils, it is ideal for the new natural timber or for rejuvinating and restoring loved and lacquered products. Apply with a soft rag, steel wool, or Scotchbrite pad, then buff to a deep rich lustrous finish with a soft cloth. No other finish is required. Non-flammable, non-toxic. 75 gram tub.
PRODUCT of NEW ZEALAND
$

23.50
Add to cart