The Fibre Garden : tapestry weaving
Showing all 4 results
tapestry weaving
View cart
"Ashford Tapestry Loom Warp Thread – 200g" has been added to your cart.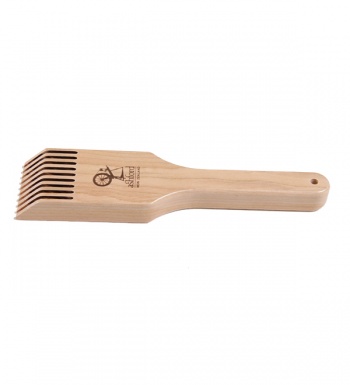 Ashford Tapestry Beater
Canadian orders only.
Perfect for tapestry weaving, beating wefts on rugs, piled weaves, rya weaves and more. A must-have accessory for your rigid heddle loom, tapestry loom or weaving frames. Made from Silver Beech hardwood with a smooth lacquered finish.
- 10 wooden teeth set at 5 DPI
- Comfortable handle
PRODUCT of NEW ZEALAND
$

40.50
Add to cart