The Fibre Garden : dyes
Showing all 3 results
dyes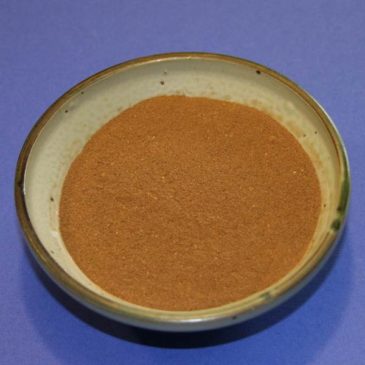 Pomegranate, Ground Rind
Powdered/ground rind from the rinds of pomegranate fruits, Punica granatum. NOTE: this is NOT EXTRACT. This is the kind to use if you want to try it as a natural mordant. We list this as a natural dye, but it is sometimes used as a mordant. Use on protein or cellulose fibres. Yields soft yellows to green-yellows or gold. Substantive but pre-mordanting recommended. Use at 15-20% WOF for medium shades. TO USE: soak 24 hours in hot water, stirring occasionally, then strain. Place liquid and fibre in dyepot and add more water if necessary. Bring to a high simmer for 1 hour. Let fibre cool in dye liquor for at least one more hour or overnight then wash and rinse. Light and washfastness: moderate to good.
$

3.63 –

$

26.73
Select options
Urea (Ammonium nitrate) – 250g
Price per 250g (8.82 oz) container. CANADIAN SHIPPING ONLY. Limit of 1 per order. We stock Urea in larger packs, including 500g and 1kg sizes available for pickup at the shop only. PLEASE CONTACT US for availability and prices: info@fibregarden.ca Due to the potential use of urea as an ingredient in explosives, we wish to handle the distribution of it carefully. Absolutely NO international orders! We also cannot, by law, supply Urea to those wishing to use it as a nitrogen fertilizer for home garden or agricultural application. Used mainly with synthetic dyes as an ASSIST, urea helps to open up fibres and allow for better dye penetration, and also keeps the fibre wetter for longer during direct application of dyes. This is a soluble form of urea that dissolves easily in hot water. TO USE: Follow any of the dyebook directions for cold pad batch dyeing. Dispose of spent dyebath in the usual way, most likely down the drain. CAUTION: Should be used with good ventilation. Wear a mask when handling powders. Wear gloves.
$

2.20
Add to cart
Weld, Dried Chopped
Dried and chopped tops from Reseda luteola. Use on protein or cellulose fibres. An ancient source of excellent bright yellows. Pre-mordanting recommended. Alum/c.o.t. mordant gives good results. Use at 30-50% WOF for medium shades. TO USE: soak in water overnight, then simmer mixture at 160-175°F for 1 hour. Cool and strain. Add more water if needed and enter pre-mordanted fibre. Hold at a 160-175°F for one hour. The brightest yellows develop at these cool temperatures. Light & washfastness: very good.
$

5.30 –

$

17.50
Select options