The Fibre Garden : assist
Showing all 3 results
assist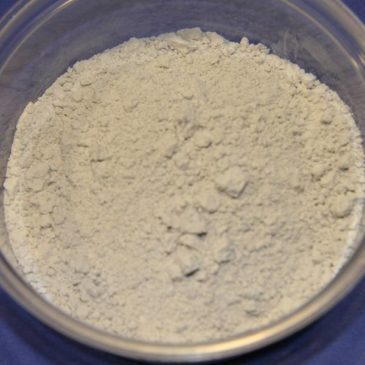 Calcium carbonate (Chalk)
Used as a DYE ASSIST or MODIFIER in natural dyeing. Chalk can help to boost the colour uptake on certain dyes, including Madder, Munjeet and Weld, enabling more pigment to bond with the fibres by creating less acidic conditions. TO USE: calculate amount required for .5% WOF (weight of fibre), which means half a percent. Approximately 1 teaspoon per pound of fibre. Weigh and dissolve in hot water. Add to dyebath before entering fibre. For silk, stir into dyebath after dyeing is complete and taken off the heat, then soak fibre overnight. Dye solutions containing chalk may be safely disposed of down the drain or just poured outside in the garden. CAUTION: wear a mask when handling powders.
$

2.80 –

$

6.30
Select options
Oxalic acid
Used occasionally as an ASSIST in natural dyeing. Oxalic acid will alter the shades of cochineal dyebaths, pushing them towards brilliant orange-red. Also used to help absorption of Tin when premordanting. Dissolve with the tin in hot water at 2% WOF then add to premordanting water, mix and enter fibre. TO USE: with cochineal baths, use at 2% WOF (weight of fibre). Dissolve first in hot water then mix into dyebath before entering fibre. Dispose of spent dyebath on the ground. CAUTION: POISON!!! Wear a mask when handling powders, absolutely wear gloves at every stage with Oxalic acid. MUST BE DONE OUTDOORS: fumes can be an extreme irritant.
$

6.00 –

$

10.80
Select options
Urea (Ammonium nitrate) – 250g
Price per 250g (8.82 oz) container. CANADIAN SHIPPING ONLY. Limit of 1 per order. We stock Urea in larger packs, including 500g and 1kg sizes available for pickup at the shop only. PLEASE CONTACT US for availability and prices: info@fibregarden.ca Due to the potential use of urea as an ingredient in explosives, we wish to handle the distribution of it carefully. Absolutely NO international orders! We also cannot, by law, supply Urea to those wishing to use it as a nitrogen fertilizer for home garden or agricultural application. Used mainly with synthetic dyes as an ASSIST, urea helps to open up fibres and allow for better dye penetration, and also keeps the fibre wetter for longer during direct application of dyes. This is a soluble form of urea that dissolves easily in hot water. TO USE: Follow any of the dyebook directions for cold pad batch dyeing. Dispose of spent dyebath in the usual way, most likely down the drain. CAUTION: Should be used with good ventilation. Wear a mask when handling powders. Wear gloves.
$

2.20
Add to cart