The Fibre Garden : Felting Tools
Showing all 12 results
Needle felting (and other kinds of felting) is exploding in popularity! We've met so many great people over the past year or so that have tried then become completely addicted to felting. We carry a whack of fibre choices of course, and here are some of the dandy tool of the trade.
Felting Tools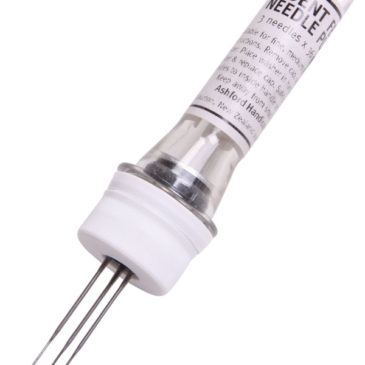 Ashford Plastic/Student Needle Felting Punch
Canadian orders only.
Includes 3 Medium needles (36 gauge).
A more affordable choice for beginning felters doing flat landscape pieces. A simple plastic punch that will hold up to three needles of any gauge. Needles store safely inside the handle.
PRODUCT of NEW ZEALAND
$

26.50
Add to cart