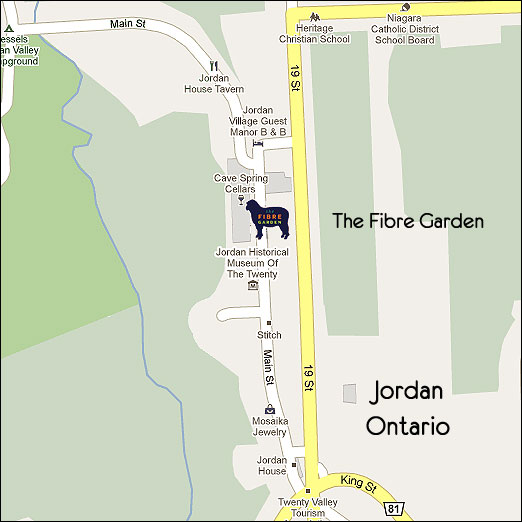 We are located in the heart of Jordan, Ontario.
3799 Main St, Jordan Station (Lincoln), ON L0R 1S0
Give Us a Call
(289) 567-0555
Toll-free phone 1-855-236-3829 (Canada and US lower 48)
Please note: if you are using GPS to get here, our address might well pop up as Lincoln or as Jordan Station. The Village of Jordan is where we are. We're about half way down the street between Cave Spring Winery and The Jordan House Pub, across the street from the museum.
For those in the area or within driving distance, we welcome you to visit our shop in person. Our friends from afar can enjoy online shopping with us. Just click on the SHOP ONLINE! button on the top menu bar. We have the majority of our fibres, spinning wheels, spindles, looms, gadgets and tools loaded for you to see. Please let us know if you don't find what you are looking for!